In 2003 Art & Dorothy Helwig headed to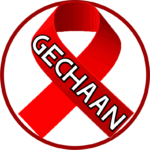 Gembu, Nigeria where a survey showed the greatest need for HIV AIDS intervention. They started with two trucks and 3 directors. Now GECHAAN (the Gembu Center for HIV AIDS Advocacy Nigeria) has grown dramatically. Hoping to reach 100-200 children, their reach has spread to partnering with 8 local governments, 16,000 orphans and 8,000 foster care homes.
This community based organization is stopping the spread of AIDS by going into high schools to teach about abstinence, visiting villages and giving seminars on the importance of staying with one sexual partner. Most of all they provide homes, medical care and hope for thousands of AIDS orphans every year.
Take a look around this site to learn more. Most importantly learn how you can join this effort.